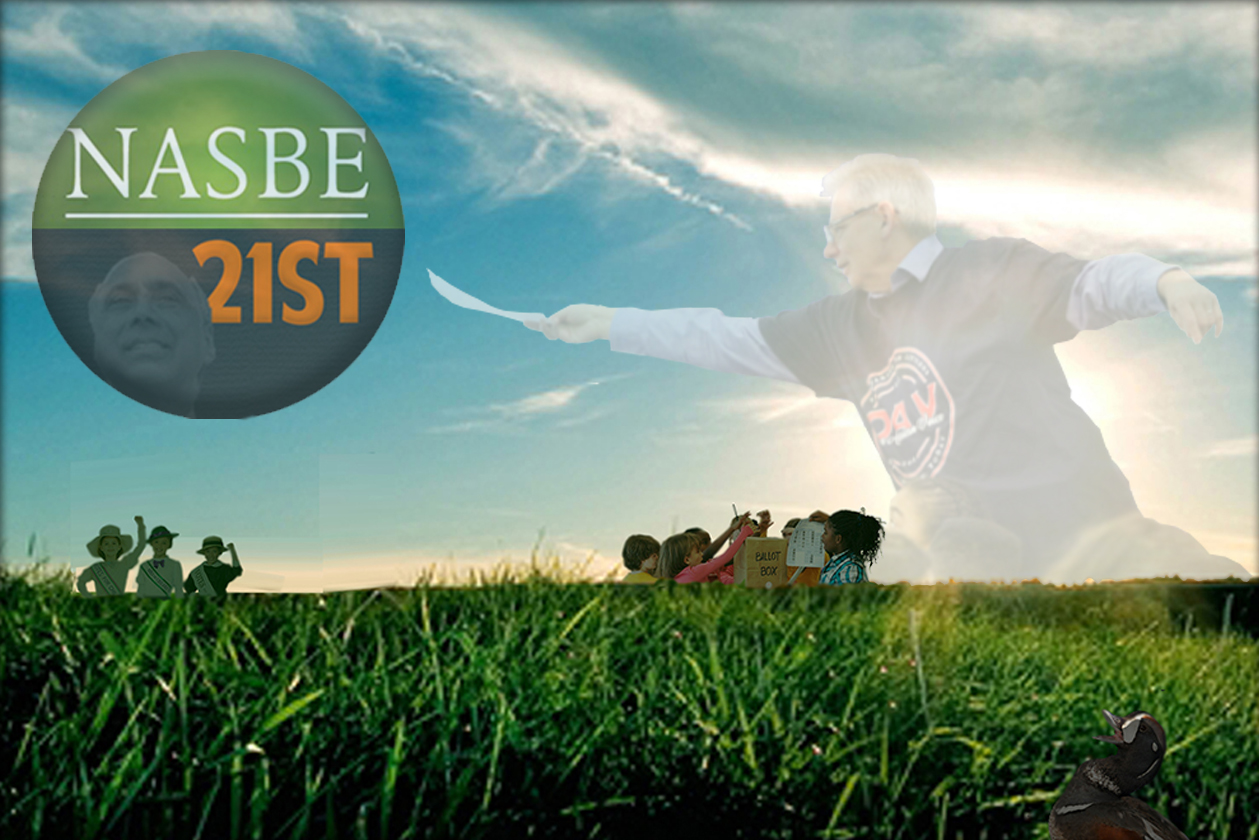 NASBE Civic Engagement Champion Awards

The Institute collaborated with the National Association of State Boards of Education (NASBE) to launch a new initiative, Civic Engagement Champions, that's aimed where inculcating 21st century citizenship is both most critical and possible: the next generation.  The program highlights the work of outstanding middle school teachers, initially one from each NASBE area (Illinois, Maryland, Massachusetts, and Washington were the first), who are fostering civic engagement in their classrooms, with the intention to expand the program in future years and the hope to eventually operate in all fifty. All teachers of children in grades 5-8 in participating states are eligible, irrespective of subject taught. National education partners on the project include:
American Association of Colleges for Teacher Education
AASA, the School Superintendents Association
Association for Middle Level Education
Council of Chief State School Officers
National Association of Secondary School Principals
National Board for Professional Teaching Standards
National Council for the Social Studies
Why Middle School?
The program focuses on middle school educators in particular because educational research shows that early exposure to a subject is most likely to foster a positive orientation to it.  Currently most civics education programs, to the extent they exist, begin only in high school.  This is not early enough, and therefore the biggest civic engagement gap occurs in the middle school years, the point in development where the vast majority of students have the cognitive ability to grasp complex concepts, develop problem-solving and critical thinking skills, and become peer and civic leaders.  Teachers are the additional focus because they are the difference makers in their classrooms and beyond.  The hope is that by highlighting and rewarding educators in the middle years who best model civic engagement, the program can inspire others to follow their example.
The Mechanics
Working with representatives from each participating state board of education and NASBE's education partners, NASBE has developed a set of shared criteria to be used in the selection of state Civic Engagement Champions.  For more program information and to see the 2019–click here.  Sometime after entries/applications have been received, NASBE convenes a selection committee: one representative from each participating state board of education and one representative from each education partner. The committee selects state winners and one national winner, announcing them at its Annual Conference.  Winners receive a stipend ($5,000 each in 2019) and are invited to participate in NASBE's Legislative Conference.  Our Institute provideed support for the inaugural competition in a variety of forms, including financial, to seed it and help it get off the ground for other partners to take over.