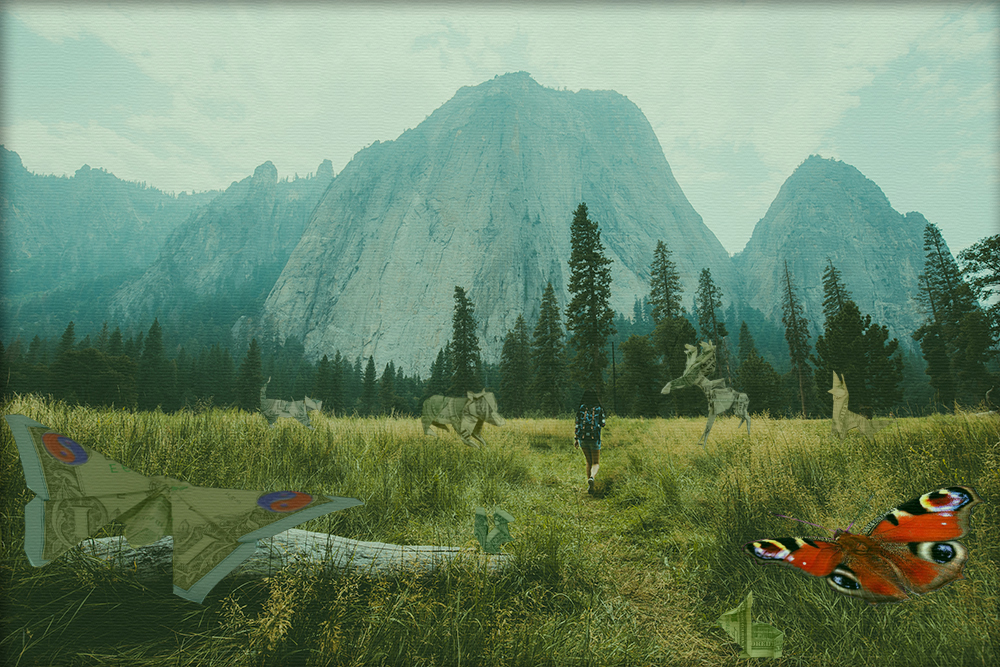 Radical Centrists

Imagery courtesy of Creative Politics

Radical centrists believe in taking the best ideas from both the left and right, synthesizing them to effect fundamental changes in policy and institutions.  The proportion of Americans who believe a third party is needed is at an all-time high, and a plurality of those who would like to see this happen want that party to be centrist.  Short of this, radical centrist movements are afoot all over the world and a number of simpatico organizations, whether they identify as such or not, have sprung up in recent years. They include:

The Bipartisan Policy Center
Founded in 2007 by former Senate Majority Leaders Howard Baker (R-TN), Tom Daschle (D-ND), Bob Dole (R-KS), and George Mitchell (D-ME), this group leverages its legislative bona fides to combine Democratic and Republican ideas into policies that could actually pass the normal Congress we may be about to have again.

Creative Politics
The new kids on the block and just getting started, CP bills itself as the world's first community-based political incubator–of political visions, policies, campaigns, tactics, projects, sites, apps, contests, and more, leveraging a quixotic combination of deep technology expertise and passionate belief in/knowledge of history of all kinds.

Everyday Democracy
Radical leaders at the local level, Everyday Democracy has brought together and organized diverse groups in hundreds of communities to find solutions to pressing, difficult, longstanding, and unique issues each of these municipalities are facing.

FairVote
The leading group fighting for–and winning–the electoral conditions necessary for third parties to gain power, such as proportional representation and ranked choice voting, as well as replacing the Electoral College with the popular vote, adding a broad, explicit right to vote amendment to the Constitution, and universal voter registration.

More In Common
With bases of operation not only in the U.S. but also Germany, France, and the UK, MIC conducts extensive research to identify the experiences, values, hopes, and fears of each host nation, then develops and implements initiatives to overcome polarization, leveraging their experience in each country to inform work in others.

New America
A think tank created to invest in new thinkers and new ideas to address the next generation of challenges facing America, with a particular emphasis on the changing conditions inherent to our 21st century information-age economy and providing high octane, state-of-the-art policy entrepreneurship in response.

No Labels
Created by a small bipartisan group of elected officials and consultants to combat partisan dysfunction in the legislative process in a variety of ways, including bipartisan seating, the elimination of rules that can be used by one party to block consideration of the others' ideas, the development of a bipartisan Problem-Solvers caucus, and more.

Third Way
Third Way philosophy attempts to reconcile left-right divisions by synthesizing center-right economic platforms with center-left social policies. In the U.S., Third Way is a successor to the Clinton-era DLC, with a focus on making the US more economically competitive globally, addressing climate change, and enacting progressive social policies. As such, it's impacted a number of significant pieces of legislation.

Unrig
Conducts arguably the leading annual event bringing together left- and right-wing changemakers from around the country, the Unrig Summit. Sadly, this year's summit has been rescheduled to 2021, thanks to the COVID-19 crisis.
In addition, there are a number of good sites out there committed to giving you the opportunity to see all sides of an issue without cranial detonations and/or help you find your own blind spots and biases.  Some of these include:

All Sides
Just like the name says, this site presents news from reputable left, center, and right-wing outlets side by side to expose you to the full spectrum of opinion on any issue.  It also provides balanced search results and offers a "mismatch" service to connect you to people on "the other side" willing to engage in respectful dialogue, an opportunity also offered by EchoRemix, which is focused solely on it.

Media Bias Fact Check
The most comprehensive offering on the quality and biases of hundreds of media outlets and fact-checkers, it's the go-to source for thoughtful conservatives when they read a story they find suspicious, but it's also both fair-minded to media organizations right-wingers love to hate and never hesitant to call out alt-right outfits that routinely rely on "alternative facts" for their stories.

Project Implicit
An ongoing and growing Harvard initiative that allows you to test your biases with regard to race, gender, sexual orientation, health issues, and more while anonymously contributing to a worldwide database researchers can use to study and hopefully devise ways to help us move past these weaknesses.

Read Across The Aisle
An app that helps you build a reading list of reputable left- and right-leaning publications, then monitors your reading to let you know if your reading habits are pulling you in one direction or the other, and thus limiting the extent of the spectrum of views you're exposed to as you try to determine truth for yourself.

YourBias.is
Nobel Laureate Daniel Kahnemman's magnum opum, Thinking, Fast And Slow, is a must-read for life in the 21st century, as is Michael Lewis' account of his life, The Undoing Project. But the material is so rich and eye-opening, it can be hard to retain and apply.  Yourbias.is is a simple cheat sheet you can use to check your reaction to any piece of information against all 24 of the major cognitive biases he's uncovered so far.
Is there an organization, site, or app we've missd that you think belongs on this list?  Let us know by writing us at editor@21stcitizens.net