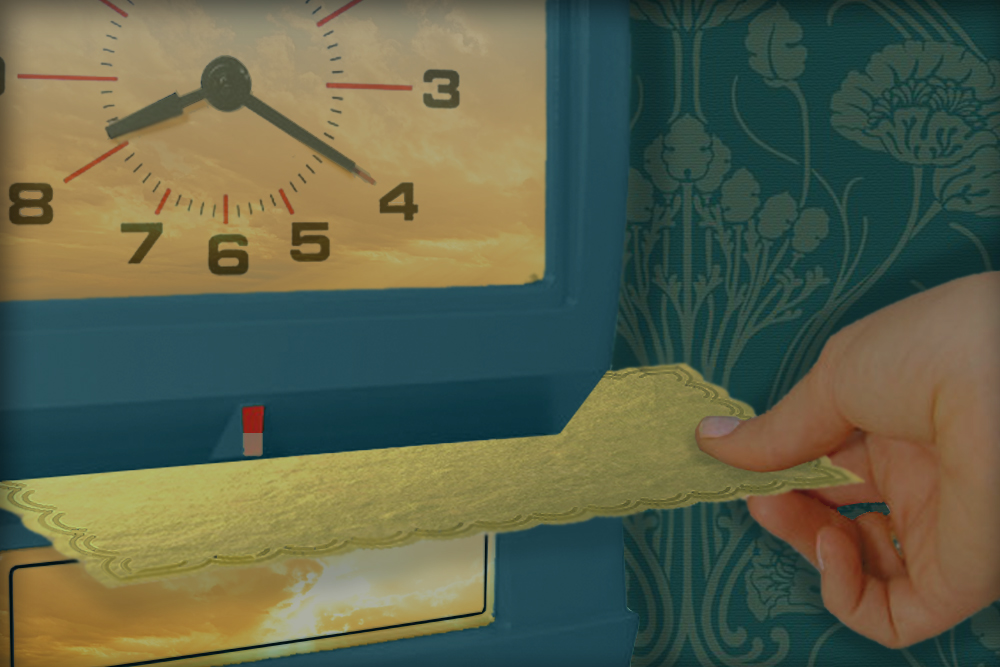 Wanted, Needed: A 21st Century Workforce

By Frank F Islam & Ed Crego, October 17, 2021 (Image credits: Tom de Boor, Lauren Holder/Dreamstime et al)
[This is first part of a two-part blog. In this part, we examine the critical need for the USA to develop a 21st century workforce. In the second part to be posted on October 24th, we focus on the current status of America's workforce development "system" and provide recommendations on what needs to be done to enhance that system and to position the U.S. for success in the 22nd century.]
The headlines from Capitol Hill in the month of September primarily and almost exclusively highlighted polarization and contentious conflict between and even within the political parties. One thing that did not make the headlines was that in August the U.S. Senate passed a bipartisan resolution designating September 2021 as National Workforce Development Month.
This focus on the needs of America's workers and employers is critical for both the short term and long-run future of this nation. It is a focus that must be sustained not for a month, or for one month every year, but for the years and decades to come.
To maintain and to increase its competitive advantage through the 21st century the USA needs a 21st century workforce. It does not have that today. But it has some of the essential elements in place to establish a national framework for creating that workforce.
At a minimum, the framework should be constructed to:
Address the needs of the marketplace
Be fully inclusive
Develop essential occupational competencies
Establish pathways for career success
Reward workers appropriately
Support workers' personal time
Enhance the existing workforce development "system"
Position the U.S. for the 22nd century
Addressing America's 21st Century Workforce Needs
America in the 21st century will need an adequate supply of workers for low skill, middle skill, and high skill jobs. It needs those workers now and will need them going forward.
Career Profiles published a list of 50 occupations with the largest number of new job openings created between 2010–2020. The top ten occupations on that list, with the exception of registered nurses and elementary school teachers, were ones requiring minimal training and education such as cashiers, retail salespeople, and waiters and waitresses.
On September 8, the Bureau of Labor Statistics (BLS) reported that job openings continued to soar in 2021, and at the end of July stood at 10.9 million — the highest in the history of this measurement. On October 12, the BLS reported that the job openings in August had fallen to 10.4 million. That was a large decrease, but the openings still stood at relatively stratospheric levels historically.
In September, the BLS also released projections showing that employment would grow 7.7 percent from 2020 to 2030, or 1.7 percent excluding the COVID-19 recovery. The occupational groups at the top of that list were: health care support; personal care and service; and food preparation and servicing-related. Those groups sound familiar.
Digging a little deeper, however, and the fastest growing occupations in this decade, in terms of percentage growth, take a somewhat different twist. They are projected to be: wind turbine service technicians, nurse practitioners, solar photovoltaic installers, statisticians, physical therapist assistants, information security analysts, and home health and personal care aides.
A study done by Deloitte Consulting found that due to digital transformation in the manufacturing industry, 2.1 million jobs could go unfilled between 2020–2030. These jobs would be for middle skill positions requiring technical training or applied skills such as computer numerical control (CNC) machinists, welders, and maintenance technicians.
Madeleine Ngo reports in her New York Times article that a U.S. Chamber of Commerce survey disclosed that 88 percent of commercial construction contractors stated that they had difficulty in finding skilled workers, and more than one third of the contractors indicated that they had to turn down work because of labor shortages. Ngo also cites a study finding that the construction industry could face a shortage of 2 million skilled workers or more by 2025.
Put these numbers together and it becomes clear that the American economy and workforce is a complex and multilayered one and will continue to be. The challenge will be to ensure the workers in all jobs — regardless of the skill level required — are properly prepared, rewarded appropriately, have career opportunities, and are personally empowered.
Creating an Inclusive Workforce
Another challenge which needs to be addressed is to ensure that America's workforce becomes an inclusive one. It is widely recognized that there are many occupational clusters with high- and middle-skill jobs that are predominantly white and male.
The BLS draws upon current population survey data from the Census Bureau to publish annual data on the employment of persons by detailed occupation, sex, race and Hispanic or Latino ethnicity. The report for 2020 (https://www.bls.gov/cps/) shows a disproportionately low representation for minorities and women in almost all occupational clusters and occupations.
There were clusters such as education, training and library occupations and personal care and service where women were represented more than men. By contrast, women were almost completely absent in clusters such as construction and extraction occupations and installation, and maintenance and repair occupations.
Michelle Singletary observes in one of her recent Washington Post columns, drawing upon the work of her colleague Andrew Van Dam, that the most male occupations in the country — being more than 99% male — included mining-excavator operators and brick and stone masons. Dozens of other occupations including HAVC workers, plumbers, roofers, carpenters, and electricians come in at more than 97% male.
These statistics are not surprising but they are disturbing. A somewhat surprising but equally disturbing finding comes in a Thomas B. Edsall New York Times column in which he quotes a number of experts on what is causing the median- and lesser-educated white male to be less successful in today's society.
The reasons and explanations vary. Among them is those white males are having their jobs disappear and are not equipped educationally or emotionally to pursue another job. As a result, they have diminished economic and social status.
Arlie Hochschild, a professor of sociology at Berkley, and author of Strangers in Their Own Land: Anger and Mourning on the American Right, commented on this responding to Edsall via e-mail, writing:
Since the 1970s, offshoring and automation have hit blue collar men especially hard. Oil, coal — automating, manufacturing, offshoring, and truck driving about to go down. Non-B.A. males are in an especially vulnerable place. I saw it in Louisiana, and again where I'm interviewing in Appalachia. It's becoming increasingly hard for them to feel good about themselves.
The 21st century workforce needs to be fully inclusive. It must embrace and advance all who are willing to develop the knowledge, skills, abilities, and attitudes in order to feel good about themselves, the jobs that they hold, and the work that they do for their employers and America.
Developing Essential Occupational Competencies
Historically, the United States has placed an emphasis on higher education, four-year degrees, and preparing individuals for white collar career positions. Vocational, technical or skills training, on the other hand, has tended to get the short end of the stick.
In the 20th century, before the dramatic shift to automation, artificial intelligence, and digitization in so many occupations and workplaces, the worker who was not prepared for an occupation could frequently learn what was required to do a middle skill job through on-the-job training. In the 21st century, this is no longer the case.
Andrew McAfee and Erik Brynjolfsson, co-directors of the MIT Initiative on the Digital Economy, were among the first to shine a bright spotlight on the changing nature of workforce requirements and education in their books, Race Against the Machine (2011) and The Second Machine Age (2014). They opined that accelerating innovation and advanced technology would favor more highly skilled workers, shrink middle skill jobs, and increase low skill jobs to perform tasks a machine would not.
A decade later, the second machine age progresses and the potential for those with few or no skills to win the race against the machine regresses in terms of their prospects for securing jobs that might provide the potential for upward mobility. Fortunately, there are many middle skill jobs in the skilled trades that will not be replaced by machines, but they do require the development of essential competencies in order to secure and perform them.
For example, Joseph W. Kane, fellow at the Brookings Institution notes in a September brief, if the bipartisan infrastructure bill passes it will create an almost immediate need for anywhere from 650,000 to 1 million jobs, primarily in construction and manufacturing. Kane points out, "Many prospective infrastructure workers may lack the training, experience, or supportive services to quickly fill open positions in the skilled trades and related fields."
Because of this and other factors, there is a tripartite need, at this juncture: (1) to train those entering the workforce or in low pay or low skill jobs who will become eligible for middle skill jobs; (2) to provide retraining for those who are currently in middle skill jobs who will be replaced by machines; and (3) to ensure the requisite training for new high skill jobs. The common denominator for all of that training must be developing the essential core competencies for the occupation in question.
To accomplish this, the training must be competency-based and designed to satisfy industry standards for the occupation. This will ensure that the trainee learns and is able to do what matters on the job. It will also promote the development of a 21st century worker who has the cutting-edge skills necessary to work for a 21st century company and contribute to the creation of a 21st century workforce for the US.
Establishing Pathways for Career Success
Developing the essential competencies for an entry-level job can be the starting point for a career. This is not true, however, for the majority of workers in low-wage occupations. The starting point can be the finishing line as well.
A Brookings Institution team, comprised of Marcela Escobari, Ian Seyal, and Carlos Daboin Contreras, has produced an excellent report titled Moving Up: Promoting Workers' Upward Mobility Using Network Analysis.
A major finding in their report is that low wage industries offer less upward mobility. For example, they explain, "Of all occupational transitions in hospitality, only 36 percent are upward, far from the 66 percent in utilities or professional services, two of the highest-paying and most upwardly mobile sectors."
Escobari, Seyal, and Contreras identify "five distinct 'sandpit' clusters of the labor market, comprising 37.5 million workers, for whom only 38 percent of transitions are upward." Sandpit clusters have low wages and low mobility. The sandpit clusters are: food and customer service; personal appearance; clean­ing services; transportation and produc­tion, and assemblers and machine operators.
Upward mobility in the sandpits clusters is difficult for all. Across these clusters, Hispanic and Black women face the lowest level of upward transition. Manufacturing has the largest racial mobility gaps, with Blacks and Hispanics seeing fewer upward transitions than their counterparts.
The Brookings team provides a number of recommendations based upon their findings, ranging from moving workers in low wage sandpits into "skyway" occupations that provide more opportunity for career development to revising policy targets to help more workers move upward, through means such as jobs programs and targeted training.
Some organizations in both the private, public and nonprofit sectors have well-defined career ladders. In occupations for some trades, professions, or industries, apprenticeships establish a three-level process for advancement: apprentice, journeyman, and master. And, some individuals manage to chart their own pathway to career success.
In general, however, there is a wide variation in opportunities for occupational employment and career advancement across the United States by locality and region. In July, 2019, the McKinsey Global Institute published a report titled The Future of work in America: People and Places, today and tomorrow, examining the trends into 2030 for more than 3,000 US counties and 315 cities.
In February, 2021, the institute issued The Future of Work after COVID-19. The lead for the report states, "The pandemic accelerated existing trends in remote work, e-commerce, and automation, with up to 25 percent more workers than previously estimated potentially needing to switch occupations."
Those workers who are better educated and those trained or holding middle skill occupations will be more able to switch occupations and to change their career paths. Those with less education in low-skill and low-wage jobs will be less able to do so. That is why it is so crucial now, and in the future, that employees in all lines and levels of work are rewarded appropriately
Rewarding Workers Appropriately
As noted, there are millions of workers in low-pay and low-mobility "sandpit" jobs. Many of them will not be able to escape those jobs, even with major incentives and better training and development opportunities.
Consider home care aides. The BLS reports these jobs require a high school education or the equivalent. There were nearly 3.5 million people in home health and personal care jobs in 2020.
The BLS projects this will be one of the fastest growing occupations in this decade, growing by 33% or more than 1.1 million jobs by 2030. If this projection holds true and base wage levels do not increase substantially, this means there will be hundreds of thousands of Americans in the workforce becoming part of the working poor.
That will be the case because nearly one-fifth of home care aides currently live below the poverty level, with an average hourly wage of less than $11.00, according to Liz Donovan and Muriel Alarcon. In their New York Times article, Donovan and Alarcon highlight the stress these workers are under because of their low pay and working conditions.
Sadly, these homecare workers are not the exception in today's American workforce. In their analysis released in November 2019, Martha Ross and Nicole Bateman of the Brookings Institution found that "53 million Americans between the ages of 18 to 64 — accounting for 44% of all workers — qualify as low wage." Their median hourly wages were $10.22, and their median annual earnings were about $18,000.
We pointed out in a blog posted in July that a new paper issued by the Economic Policy Institute showed that until the late 70's hourly pay and productivity correlated closely. They no longer do.
Between 1979 and 2019, wage growth has been grossly unequal, benefitting those at the top hugely and penalizing those at the bottom enormously. If hourly wages had tracked with productivity, the average American worker today would be earning $10 more an hour.
Think about what a difference that $10 more per hour in additional compensation would make for those at the bottom of the USA's economic pyramid. The COVID-19 pandemic struck the low wage earners and the working poor — especially minorities and females — most significantly.
The Paycheck Protection Program and the Congressional stimulus packages in 2020 and the Biden administration's Rescue Plan passed in early 2021 alleviated the impact of the pandemic for many at the lower end of the wage spectrum. In many instances, these programs provided more financial stability in the short term for those workers than they had in their workplace.
There is a lesson to be learned from that relief. It is that for America to have a 21st century workforce, it must have organizations that reward all their employees appropriately. This will provide them with the opportunity not only to do their job but to pursue the American Dream.
There are many definitions of the American Dream. Here is the definition that we first advanced in our book, Renewing the American Dream:
The American Dream is the opportunity each and every citizen has to realize one's personal potential and to achieve success, generally measured as economic security. The fundamental elements of that dream are getting educated and working hard in order to have a good job that pays decent wages provides adequate benefits, puts food on the table, a roof over one's head, and allows for retirement with dignity.
The 21st century workforce needs to be comprised of dreamers who can achieve their own dreams and continue to contribute to making to the USA the best nation for all citizens to achieve theirs.
Supporting Workers' Personal Time
Adam McCann, financial writer for WalletHub, opens a February article on hard work by stating, "Many Americans view hard work as their path to achieving the American Dream."
That may be the view of many Americans. But considerable research has shown that hard work alone does not ensure achievement of the American dream or rewards appropriate to the time invested in work.
McCann notes in his piece that the average U.S. worker puts in 1,779 hours per year. That's 135 more than the average in Japan, 241 more than the U.K., and 393 more than Germany.
After pointing out that "Americans work 25% more hours than their counterparts in Europe, McCann asks a panel of experts "Why do Americans work so much, and is it worth it?" In response, Gordon Lafer, Professor, Labor Education & Research Center at the University of Oregon, makes several points including the following;
The average two-parent family now works the equivalent of 7 full time weeks of work more per year than their 1970's counterparts did.
Federal policies such as a low federal minimum wage and low, hard to get unemployment insurance, along with current market conditions, such as the low percentage (10%) of private sector employees who belong to unions, restrict wages and benefits.
His assessment led Professor Lafer to conclude that in return for that hard work, "…we do not get a better standard of living. You can measure that almost any way you want, but the standard of living….is significantly higher in Europe than here."
Becoming or being part of the middle class was always an essential element of the American Dream. As we highlighted in a February blog, that middle class component is being hollowed out.
Those in America's middle class are at risk. They have shrunk. They are struggling financially. And, they are being squeezed.
A Pew Research Center report issued in mid-2020 disclosed that "about half (52%) of U.S. adults lived in middle-class households in 2018. This has declined from a high percentage of 61% in 1971."
Another Pew report, issued in January 2020, showed that:
The middle class' share of U.S. aggregate income had fallen from 62% in 1970 to 43% in 2018. The upper income share had gone from 29% to 48%.
The median net worth of the middle class was at $101,800 — less than it was two decades ago in 2008.
Enter the pandemic, starting in March, 2020, and things went from bad to worse for those pursuing the American dream and desiring to be part of America's shrinking middle class. Due to this, millions of workers opened their eyes and began to ask questions such as:
Should I go back to work where I am not paid fairly and work too many hours? Should I stay in this dead-end job? Should I purse a career in another field? Should I get training or education to help me advance my career?
In addition, many Americans started asking more existential questions. As Kate Cohen emphasized in her Washington Post column,
Americans seem to be reconsidering an essential question: not how much work should pay, but how much should it cost.
How much should work cost your home life, your health, your family? How much should it cost your dignity?
The issue of the use of one's time and life has become a transcendent one coming to the forefront during this most tumultuous and testing period. Jonathan Malesic addresses this emergence in his forthcoming book, The End of Burnout.
In his featured essay adapted from this work in the Sunday New York Times Review section, Malesic opines that because of the pandemic, "We now have space to reimagine how work fits into the good life."
Malesic goes on to assert that "Dignity, compassion and leisure are the pillars of a more humane ethos, one that acknowledges that work is essential to a functioning society but often hinders individual worker's flourishing." He concludes that we came together to demonstrate those pillars early in the pandemic and should add a fourth pillar of solidarity to "practice those same virtues" when "the pandemic subsides."
Malesic's perspective on the dominance of work over personal life and time is somewhat reminiscent of the analysis of Pulitzer Prize-winning political scientist Sebastian de Grazia presented in his 1962 book, Of Time, Work and Leisure. In this masterpiece, written more than one-half century ago, de Grazia documents that even though "work time" had shrunk for many due to technological improvements, "free time" had not increased for the average worker to spend time on recreational or family pursuits. More importantly, de Grazia argues that there was an almost total absence of "leisure time" devoted to discovering and developing the genius within.
In 2021, work time is being called into question again, not just by academics but by workers as well. In spite of this, in this divided nation in which there is a lot of red and blue but very little purple, it is unlikely there will be solidarity in pressing for more leisure time or free time. It will be necessary, however, in order to build a robust 21st century workforce, that policies and practices be implemented providing workers the ability to achieve a better balance between their work and personal lives and times.
In conclusion, America's 21st century workforce framework must be multidimensional and multi-level. There is much work that will have be done to establish a solid and sustainable framework. But Americans have never been afraid of hard work. America became the great nation it is because of our willingness to roll up our sleeves and do it.
With that in mind, we end this blog with the words of President Harry Truman, who said:
America was not built on fear. America was built on courage, on imagination and an unbeatable determination to do the job at hand.
Building a 21st century workforce is the job at hand. In the next part of this blog, we will detail the actions that should be taken to perform that job most effectively and efficiently.