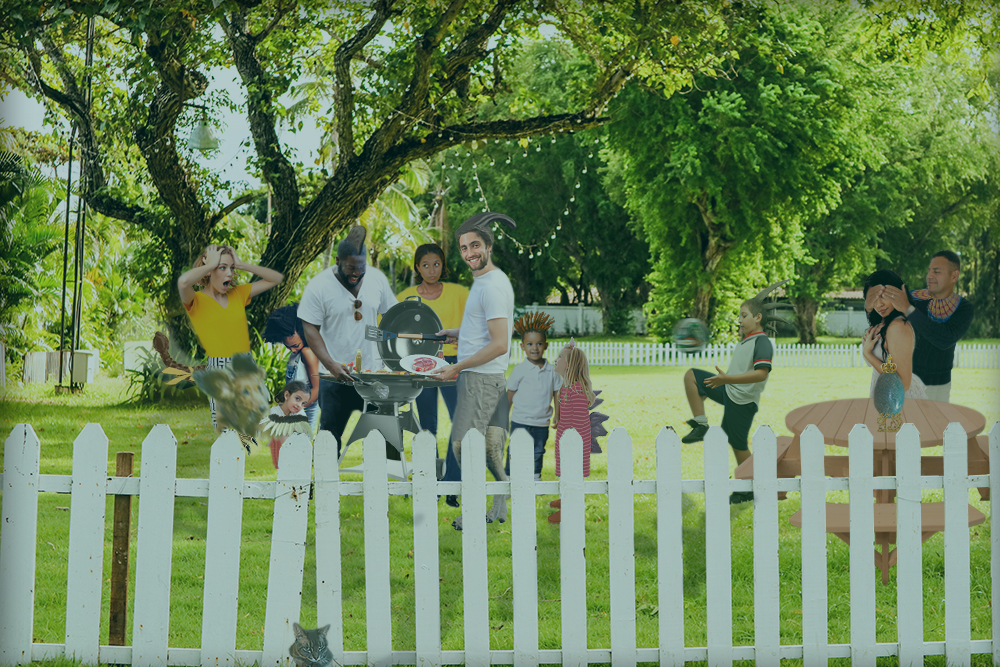 Time to Renew and Rebuild America's Hollowed Out Middle Class

  By Frank F Islam & Ed Crego, February 26, 2021 (Image credits: Tom de Boor, Gretchen Hermes, Adobe, et al)
The American middle class may soon go the way of the dinosaur. But it will not disappear completely or become extinct.
As the lizard is the survivor and descendant of the mighty dinosaur, there will be a few stick figures that remain as a reminder of what once was. However, they will bear only a scant resemblance to the massive middle class that existed in earlier and better times.
There was a time when dinosaurs roamed and ruled the world. The was a time when the middle class mattered. Both those times appear to have disappeared. It may not be too late to salvage one of them however.
Those are the opening paragraphs from the chapter titled "The Middle Class Matters," in our book Renewing the American Dream: A Citizens Guide for Restoring Our Competitive Advantage, published in 2010.
Things were bad for the middle class a little more than a decade ago. They are worse now.
It may not be too late to salvage the middle class, but that time is fast approaching. That's not just our opinion.
Richard V. Reeves, Director, and Isabel V. Sawhill, Senior Fellow, in the Future of the Middle Class Initiative at the Brookings Institution (Brookings) are authoritative sources on the middle class. Reeves and Sawhill detail its precarious state in their recent publication A New Contract with the Middle Class (Contract).
They observe:
Today this contract is collapsing. Middle class families are working harder with too little to show for it. Confidence in the prospects for the next generation is low. Trust in our institutions, and even each other is declining. The gaps between us are widening. Populism, fueled in part by middle class discontent is rising.
The Decline of America's Middle Class
Those in America's middle class are at risk. They have shrunk. They are struggling financially. And, they are being squeezed.
The Pew Research Center (Pew) issued a report in mid-2020 stating that "about half (52%) of U.S. adults lived in middle-class households in 2018. This has declined from a high percentage of 61% in 1971."
In 1981, when Ronald Reagan took office as President, the percent was 59%. From there, it fell to 56% by 1991 and 54% by 2001.
According to Pew, the percentage in the middle class has held relatively steady throughout the 21st century. That's the good news. The bad news is their financial condition has not in the first two decades of this new century.
In August 2012, Pew released a report, for the period from 2001 to 2010, with the telling title and subtitle: The Lost Decade of the Middle Class: Fewer, Poorer, Gloomier. The report disclosed that: The real median income (scaled for a three-person household) declined from $72,956 to $69,487 (-4.3%). Median net worth plummeted from a high of $152,950 to $93,150. 85% of respondents surveyed said it was "more difficult" to maintain their standard of living than it was ten years earlier.
In September 2018 and January 2020, Pew issued two separate reports indicating that in the period 2011 to 2019, the middle class was "losing ground financially to upper-income families." The 2020 Pew report showed that:
The upper income families — especially the top 5 percent — had prospered disproportionately in this decade.
The middle class share of U.S. aggregate income had fallen from 62% in 1970 to 43% in 2018 while the upper income's share had gone from 29% to 48%.
The median net worth of the middle class was at $101,800 — less than what it was two decades ago in 2008.
The findings from Brookings' quantitative research dovetails with the Pew analyses. They show that middle class incomes are growing at a slower rate than the bottom and top quintile incomes, and growing about half as fast as for the rich and poor. In fact, middle class income would hardly have grown at all if not for "women's contribution of earned income."
Reeves and Sawhill take their analysis beyond money or income into four other domains that they hypothesize are essential for a good quality of life for the middle class. They are: time, relationships, health and respect.
Among other things, their research disclosed the following for each of those dimensions:
Time: Since 1975, middle class couples have increased their joint working hours by two and half months.
Relationships: Family instability is rising and community ties are weakening.
Health: The U.S. has some concerning trends regarding the mental health of its citizens. (We would add physical health as well.).
Respect: A lack of respect has led to polarization and discrimination — which have become imbedded in institutions and systems.
The Evolution of America's Middle Class
Put it all together and the portrait of the middle class is neither a pretty nor a positive one at the beginning of 2021. What brushstrokes are needed to paint the middle class back into the picture in the way they deserve and that this country needs?
The first must be recalling that, even though the concept of the middle class did not originate in the United States, the middle class as we have come to know it was invented here.
The nascent beginnings of our middle class can be traced to Henry Ford, America's industrialization, and the union movement. The American middle class really came into its own in the period following World War II.
The 1944 GI Bill gave returning veterans money for college, businesses, and home mortgages. The country went on a building spree and a rapid growth trajectory.
In the 1950's the Eisenhower administration led the development of the nation's interstate highway system. The middle class bought cars to travel those highways.
Into the mid-sixties, although not officially named as such, there was a public-private partnership which continued to fuel the development of the middle class. The federal government was a leader for bold initiatives such as the Space Race, the Civil Rights Act of 1964, and Medicare Legislation.
In the 70's things started to slow down for the middle class. In 1979, the country experienced an energy crisis and inflation spiraled out of control.
On July 15, 1979, President Jimmy Carter delivered his "Crisis of Confidence" speech from the Oval Office in which he stated "We've always had a faith that the days of our children would be better than our own. Our people are losing that faith, not only in government itself, but in the ability as citizens to serve as the ultimate rulers and shapers."
In November, 1980, the citizens elected Ronald Reagan over Jimmy Carter and the faith in government essentially disappeared. In his inaugural address on January 20, 1981, President Reagan famously stated, "Government is not the solution to our problem; government is the problem."
After that, the federal government started to withdraw from the middle-class playing field. The dominant role that it had played from the mid 40's to the early 70's in contributing to shaping and building the middle class has never been the same since.
Some attribute this to the impact of the conservative movement over the past four decades on presidents and elected officials at the federal level. African American economist Heather C. McGhee has a different viewpoint, which she sets out in her new book, The Sum of Us: What Racism Costs Everyone and How We Can Prosper Together.
In an essay for the New York Times adapted from her book, McGhee opines that the resistance of government and many white citizens to assisting the growth of the middle class is largely due to the fact that the "…future middle class would be a majority people of color."
Ms. McGhee asserts that "Racial integration portended the end of America's high tax, high investment growth strategy. Tax revenue hit its peak as a percentage of the economy in 1965." She cites reputable sources projecting that there has been a high cost to the middle class and the citizens of this nation — most especially those of color — for the government and the nation not making the commitment to narrowing the gap between whites and people of color over the past few decades.
Ms. McGhee's arguments undoubtedly have some validity. We will leave it up to the economists and academicians to determine the extent to which racism has been a primary historical driver for reducing the government's focus on the middle class and the cost to the nation for not doing so.
Recommendations for Rebuilding and Renewing America's Middle Class
The need in 2021 is to look backward in order to determine how to move forward to rebuild and renew America's middle class. There is considerable work that will have to be done in this regard. Fortunately, much good thinking and many recommendations exist that can be drawn upon to accelerate the renewal and rebuilding process.
That process must start with the government stepping up to the plate and getting back on the playing field for the middle class. Reeves and Sawhill say "Our view is that in recent years, too little has been asked of our government, not too much."
We agree with them but would modify that statement to say "too little has been asked for decades." That said, following is a brief — but not nearly comprehensive — list of some recommendations that can be reviewed, along with others to develop a reinvention agenda for America's middle class.
Signature policies in the Brookings Contract to achieve the five dimensions it spells out for a good life include;
Eliminating income tax for most middle-class families to reward work and to reduce inequality.
Scholarships for Service: tuition-free college for national service volunteers.
Twenty days of guaranteed paid leave per year for all workers to lessen the time squeeze.
Universal access to effective, no-cost family planning to strengthen families.
A universal tax on sugary drinks to prevent obesity and improve health.
The Contract also supports initiatives such as a higher minimum wage, more profit sharing and aligning school hours to working hours.
Three acknowledged leaders in proposing policy solutions directed at the middle class in the first decade were Elizabeth Warren, Jared Bernstein, and Demos, a progressive policy research group (Heather McGhee joined Demos in 2002 and served as its President from 2014 to 2018.) Recommendations they put forward a decade ago that remain worthy of consideration today include:
Workforce bargaining power: Pursue full employment through means such as public service jobs and unions.
Healthcare: Pool risk, cut costs, and provide disability insurance.
Immigration: Control immigrant flow, initiate economic integration, and encourage earned citizenship for those already here.
Education: Provide opportunities for higher education and vocational training
Finances: Reduce individual debt and build up individual assets.
Finally, we advance three updated recommendations that we proposed in our book Renewing the American Dream. These recommendations were developed to respond to the disenfranchisement of the middle class created by the Great Recession of 2008. They are even more relevant now than they were then because the "great depression" evoked by the COVID-19 pandemic of 2020 has been even more devastating across the board than the Great Recession.
Our key recommendations to ensure the future of the middle class are:
Implement a Major Jobs Program. Near the end of May 2020, in a blog, we proposed a massive and targeted jobs bill. At that time, 39 million people had filed for unemployment and it was projected that more than 15 million of those jobs would be lost forever. In February 2021, the Associated Press reported nearly 10 million jobs remain lost due to the pandemic. The middle class can not survive unless the bulk of those jobs are restored and Americans are put make into meaningful and good paying employment as soon as possible.
Ensure Adequate and Affordable Healthcare. It is no secret that the Trump administration did everything it possibly could to decimate Obamacare and that the costs of healthcare shot through the roof before the pandemic. The pandemic and other factors had an excruciating effect on the health of all Americans. The average life expectancy in the U.S. in the first half of 2020 fell by nearly one year for Whites, nearly two years for Hispanics, and nearly three years for Blacks. Many middle-class Americans are still uninsured and those who pay for their own coverage pay much higher premiums than those who are covered by their companies. This diminishes their chance of remaining in the middle class.
Provide Home Owner Assistance. Approximately nine million Americans lost their homes during the Great Recession. Standards for securing loans for mortgages became much more stringent after that. In spite of this, COVID-19 has placed millions of home owners at risk of losing their homes due to their inability to pay their mortgages. There have been short term forbearance measures in the COVID-19 stimulus packages, but as the economic consequences of the pandemic prolong joblessness or reduced income for many in the middles class, it will be essential to develop assistance in mortgage forbearance and restructuring for the longer term.
As noted at the outset of this section these recommendations and others need to reviewed and used to develop a middle-class reinvention agenda. That agenda should be implemented in three phases: Phase I. Middle Class Survivability. Phase II. Middle Class Stabilization. Phase III. Middle Class Sustainability.
The Biden Administration and the Middle Class
These are tough times for those in the middle class and one of the best things that they have going for them is the current occupant of the White House, Joe Biden, who is of, from, and for the middle class.
In a rally kicking off his campaign, Biden declared, "This country wasn't built by Wall Street banks and CEO's and hedge fund managers. It was built by the middle class." The campaign also had a very robust Biden Plan to Invest in Middle Class Competitiveness.
In his slightly more than one month in office, President Biden has proven that his words were not campaign rhetoric but a pledge that he plans to deliver on. His proposed $1.9 trillion COVID-19 American Rescue stimulus plan is intended to help the middle class and those in other sectors of the economy who are hurting to survive these perilous times. It has now passed the House and will be going to the Senate in the week of March 1.
Biden will be putting forward an economic recovery plan which will include investments in infrastructure, manufacturing and other investments to create millions of good paying jobs, combat the climate crisis, and to 'build back better than before.' The recovery plan will facilitate stability and sustainability of the middle class.
Biden brings competence and confidence to this task. It is not just his own experience. It is also the experience of those around him.
When Biden was Vice President, he was in charge of the White House's Middle Class Families Task Force. The Task Force's Executive Director and Economic Policy advisor to Biden was Jared Bernstein, who is now a member of Biden's Council of Economic Advisors.
Even Jake Sullivan, Biden's selection to be his National Security Advisor brings his middle-class roots to the Biden team. When he introduced Sullivan, Biden said, "Jake understands my vision, that economic security is national security and it helps steer what I call a foreign policy for the middle class, for families like his growing up in Minnesota."
As E. J. Dionne points out, "Sullivan has argued for applying New Deal lessons to the 21st century and for paying particular attention to 'the geography of opportunity so that all regions experience a middle-class revival.' He is unlikely to forget these commitments in his new job."
Reflections on the Middle Class
In conclusion, the old saying is that proof is in the pudding and as this administration starts it looks like that will be a pudding made for and by the middle class. This is great for the future of America and Americans.
As Richard V Reeves and Isabell V. Sawhill advise us in their Contract, "America can only be as strong as the middle class."
As we stated in Renewing the American Dream,
A thriving middle class makes for a thriving nation. An "at risk" middle class puts the nation at risk. A concentration of wealth and power in too few hands is a formula for the end of the American democracy as we have known it. For us, saving America's middle class is not a matter of morality but of economic necessity. The middle class needs to be renewed for America and the American dream to be renewed.