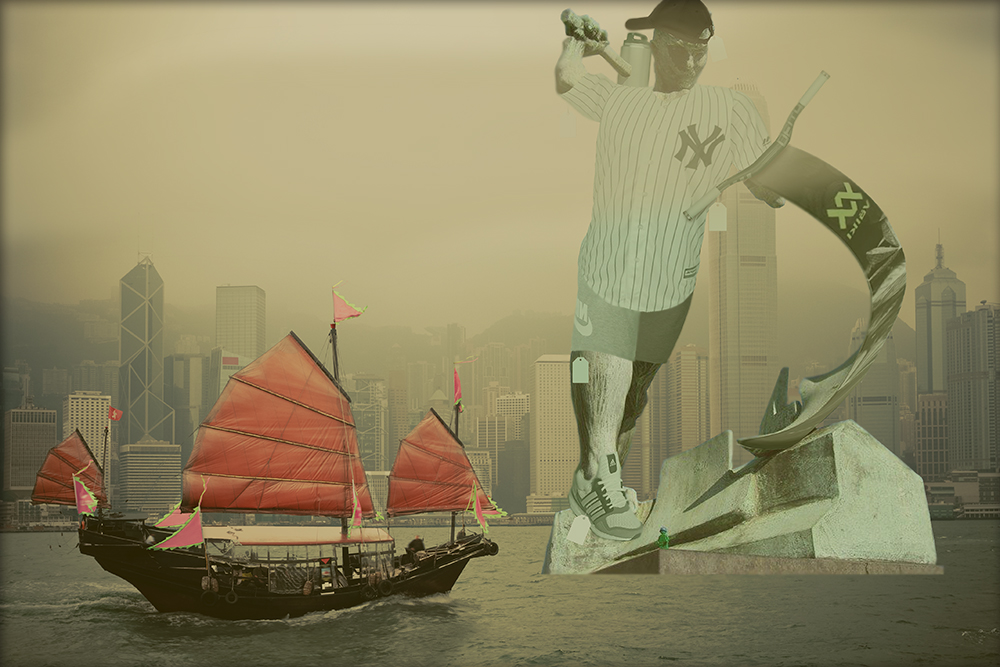 Make Trade, Not War

  By Frank Islam & Ed Crego, October 28, 2019
…trade wars are good, and easy to win.
That was part of a Donald Trump tweet on March 2, 2018. As usual, the President was wrong on both counts.
With this tweet he was either displaying his ignorance, which is transcendent. Or once again making false or misleading claims, which the Washington Post reports that as of October 13, he had done nearly 13,500 times in the 993 days he has been in office.
Whichever, the consequences of Trump's trade wars and the rhetoric surrounding them have been negative for the American economy and indeed for the future of our democracy itself. Here is an assessment of where things stand at this point in time, and what could happen going forward.
In mid-September, drawing upon a variety of sources, including charts and commentary from Pantheon Macroenomics, the Institute for Supply Management Manufacturing Index, and the National Federation of Independent Business Small Business Optimism Index, writing for Business Insider, Yusuf Khan reports that the impact of the Trump trade war on the American economy has included the following:
Manufacturing activity slowing down significantly
Small businesses not investing because of economic uncertainty
Exports falling rapidly
Job growth declining substantially
Real income threatened because of tariffs increasing the cost of consumer goods
Writing for the New York Times in early October, Ana Swanson states that "until recently, much of the American economy had been insulated from the pain of the trade war." She attributes this to the fact that because of its large consumer and service base, trade accounts for less than 30 percent of the American economy. This compares to 38 percent for China and 87 percent for Germany.
In her piece, Ms. Swanson notes, however, that although the impact has not been widely felt to date, "…Fed economists estimated that trade policy uncertainty reduced the level of investment in the United states by at least 1 percent in 2018, which equates to several hundred billion dollars."
The impact of the Trump trade war extends far beyond the boundaries of the United States. In her first speech as Managing Director of the International Monetary Fund, Kristalina Georgieva estimated that by 2020 America's trade war could cost the global economy approximately $700 billion.
The bottom line is that trade wars are not good nor are they easy to win. While the President may not grasp this, the American public does.
That is what a new survey report from the Chicago Council on Global Affairs titled Record Number of Americans Say International Trade is Good for the U.S. Economy shows. Key findings from that survey include:
83 percent of Americans think international trade is good for American companies — a 25 percentage points increase from when that question was last asked in 2016
87 percent say that international trade is good for the American economy — the highest percentage since that question was first asked in 2004
63 percent of the respondents believe trade deals between the U.S. and other countries benefit both sides, up from 50 percent in 2017
The American public is clearly saying make peace, not war, when it comes to trade. There is only one major obstacle to America following that path. It is the current occupant of the Oval Office.
In our opinion, Donald Trump lacks the requisite knowledge, skills and dispositions to pursue that constructive course of action. Let us elaborate:
Knowledge — Much has been written about the President's almost complete lack of understanding of things governmental and foreign policy. As his condescending attitude toward those in the so-called "deep state" demonstrates, he also places little value on career experience and professional expertise in those domains.
Skills — Trump alleges he is a great deal maker. The truth is he is not and never was. He built much of that reputation because of the best-selling book The Art of the Deal published in 1987. That book was completely ghost-written by Tony Schwartz who, in a famous New Yorker article by Jane Mayer, states with remorse, "I put lipstick on a pig.'
Disposition — Trump's mercurial and attacking style and his flights of fantasy and self-aggrandizement tell us who he is at his core. In an October 12 Letter to the Editor in the New York Times, mental health professionals and authors of the book The Dangerous Case of Donald Trump, Leonard L. Glass, Harvard Medical School, Randy K. Lee, Yale School of Medicine, and Edwin P. Bishop, University of North Carolina, Chapel Hill reiterate that, "…President Trump is mentally unfit for office."
Taken together, all of this explains why Trump will never be able to modify his erratic and intemperate behavior, which puts the country at risk on all fronts. He carries his personal entrapment and isolated perspective into his trade war.
As the evidence attests, that war has already damaged the American economy and will continue to do so. His demagoguery surrounding the war damages our democracy as well.
That is so because through his tweets and presidential pep rallies for those in his base, Trump appeals to them to accept and adopt his world view and approach as true and representing their interests and beliefs. And it appears that 40 percent or so of them will do so no matter how irrational or illogical his position or posturing.
Thus what Trump is doing on the economic front, as in others, is driving a wedge between his devout supporters and other Americans that cannot be removed. This means that with them, as with Trump, there is little to no basis for compromise and consensus-building. These are constructs that are central to a healthy democracy.
Trump's trade wars are just the tip of an iceberg that could sink the ship of state. Recognizing this, it is essential for those who understand this to call out this form of divisiveness, and to advocate for an approach to trade that reflects the will of the people.
As we noted earlier, that will is for international trade. It is time — past time — to start talking trade peace, not trade war!