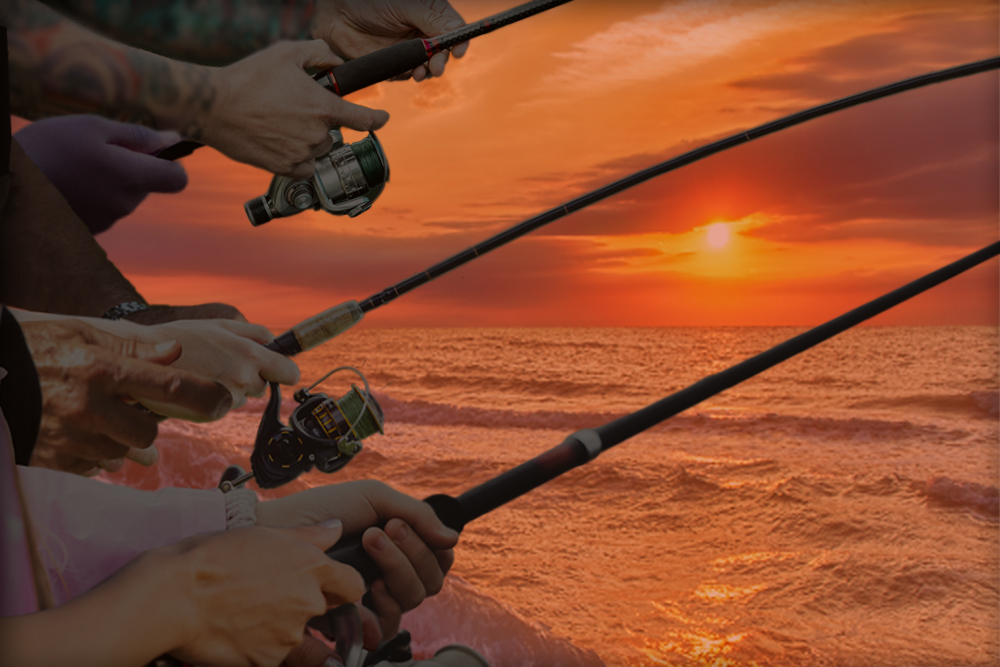 Entrepreneurs & Edupreneurs

By Frank F Islam & Ed Crego, April 5th, 2022 (Image credits: Tom de Boor, Adobe, Shutterstock, Dreamstime [Ukrainian], et al)
2021 was a trying year in the U.S. The COVID-19 pandemic and political polarization persisted. The economic divide between the wealthy and others widened. Inflation skyrocketed.
One other thing that skyrocketed in 2021, which received far less media coverage, were business start-ups. Start-ups went up so much in comparison to past years that 2021 might be called the Year of the Business Start-up.
The U.S. Census Bureau's Business Formation Statistics showed that almost 5.4 million applications were filed to form businesses in the year just past. Daniel Newman and Kenan Fikri did an excellent job of analyzing those statistics in their blog for the Economic Innovation Group. Their key findings include:
The 5.4 million applications were the most of any year on record
There were roughly 1.9 million more applications in 2021 than in 2019 — "a 53% increase" on "that especially strong year for economic performance"
Nearly one-third, or 1.8 million applications were for likely employer businesses
Business applications do not translate directly into business formations. In fact, only a small percentage of applications actually become businesses. Newman and Fikri acknowledge that in their piece, but state, "Nevertheless, the durability and widespread nature of the surge suggests that it is capturing a true groundswell of entrepreneurial interest in the United States as the pandemic upends industries and careers."
There is no definitive data available on who is in the group expressing that "entrepreneurial interest." We would speculate, however, that they include both entrepreneurs and what we call edupreneurs.
What and who are entrepreneurs and edupreneur? Let us define each, beginning with entrepreneur.
There are various definitions for entrepreneur. The one that appeals the most to us is the entrepreneur is "a person who organizes and manages any enterprise, especially a business, usually with considerable initiative and risk." We like that definition because it emphasizes "any enterprise" and extends the definition beyond just a business or a business owner.
Entrepreneurs and entrepreneurship come in all shapes and sizes. More than 40 years ago, Professor Howard Stevenson of the Harvard Business School said "Entrepreneurship is the pursuit of opportunity without regard to resources currently controlled." In other words, entrepreneurs are not constrained in their thinking.
We will combine those two definitions into our own definition of an entrepreneur.
Entrepreneurs are dreamers who dare. They are seekers who seize the moment and take calculated risks to create the enterprises and jobs of the future.
Next, we look at edupreneurs.
Edupreneurs are entrepreneurs of a special type. If you search the internet, there are a range of definitions for edupreneur. The majority of them focus on developing educational programs or educational businesses to make money and doing things such as creating learning programs, educational technology, and educational software.
In our opinion, those definitions are too narrow in scope. Here is a broader view and definition: The edupreneur is an entrepreneur who uses and applies her or his education gained inside or outside the classroom to develop innovative initiatives that are empowering and difference-making in anyone's life, field, discipline, or industry. The edupreneur can be an educator, a person working at home, or a person starting an enterprise in science, technology, the arts, humanities, personal services — the list could go on and on.
The wide range and scope of options available to edupreneurs and entrepreneurs alike is provided by the Census Bureau's Business Formation Statistics, which disclosed that in 2021 total business applications were up in all major industry sectors. The largest percentage increases were in transportation and warehousing; retail trade; accommodation and food services; administrative and support; and other services.
Newman and Fikri, in their piece, comment that, "Some of the growth in these sectors likely reflect shifts in economic activity during the pandemic to meet increased demand for home-based services. In that sense, the data on new business applications also provides important indicators of the adaptability of the U.S. economy to respond to and reincorporate around changing opportunities."
As we enter 2022, the economic landscape is different than it was in 2021. This means that those opportunities will continue to change. Factors such as increasing inflation, the bipartisan Infrastructure Investment and Jobs Act, and Russia's war on the Ukraine are creating new opportunities.
And some opportunities that emerged during the pandemic are becoming less appealing. For example, consider meal kit delivery companies. As Laura Reiley notes in her March 14 Washington Post article, "Post-pandemic resumption of regular life has led to fewer meals eaten at home once again, and meal-kit subscriptions are struggling, experts say."
In contrast, more traditional food service businesses continue to start up. In her January 12, 2022 NPR piece, on new businesses, Andrea Hsu featured Juby George, who opened his Smell the Curry, a south Indian takeout and catering business in the Flourtown Farmers Market outside Philadelphia in early December of 2021.
George is what we label an edupreneur. He had spent a "two-decade-long career as a computer programmer and was working in that occupation when he decided to start his business".
His education to do this came not from his professional training as a computer programmer, but from helping when "his father got into catering as a side hustle" after his family had moved to the US from India decades ago. Then, after the pandemic began, Juby and his wife, Shireen Bethala-George, started to offer catered Indian food from their home while he continued to do programming. The program for him now is not on computers but in the food business.
George's story is just one of the millions of edupreneurs in this country. We consider ourselves edupreneurs.
Frank Islam got his degrees in computer science and worked for a time in programming and managing information technology firms before doing what he really wanted to do, which was to start his own company, the QSS Group. By developing a distinctive core competence blending engineering, science, and information technology, Frank grew the Group to more than 3,000 employees and approximately $300 million before selling it.
Ed Crego got his degrees in political science and economics. He used the analytical skills he learned in those disciplines to establish three successful management consulting firms that helped scores of clients implement differentiating customer research, strategic and business planning, and organizational restructuring approaches.
Another more well-known edupreneur is Stacy Abrams. Ms. Abrams has a BA, MPA and law degree.
Most people know her as candidate for Governor in Georgia and her entrepreneurial political work in that state or as an author. Not as well-known is that Abrams has started her own fintech company and owns other businesses. She and her business partner, Lara Hodgson, provide advice on entrepreneurship in their new book, Level Up: Rise Above the Hidden Forces Holding Your Business Back.
Edupreneurs and entrepreneurs abound in this country. They are making the USA a start-up nation again. As we noted in an October blog last year, this is critical because small businesses are the lifeblood of the American economy.
They are innovators and difference makers. On an annual basis, they account for well over 60% of all new jobs created in the United States. More importantly, their contribution to advancing this great American experiment and growing the heart and soul of our American enterprise is immeasurable.