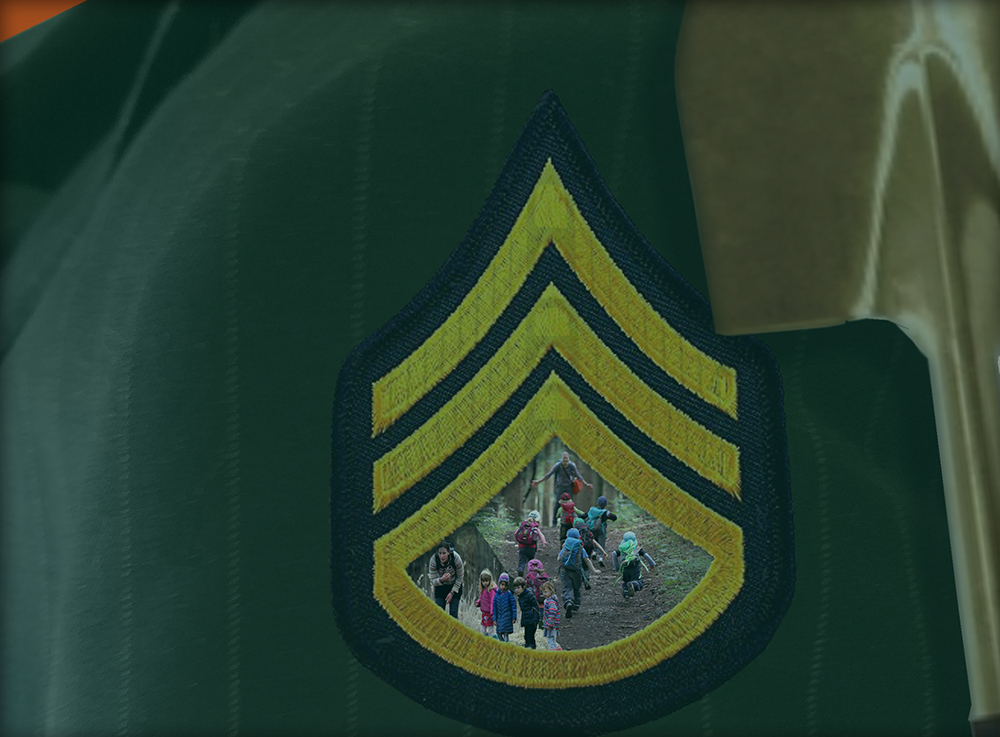 An Idea Whose Time Has Come?

 By Frank F Islam & Ed Crego, May 17, 2019
Is national service an idea whose time has come? The answer is maybe. The one thing that can be said definitively is that in the first half of 2019 it has re-emerged as a concept for consideration.
Fareed Zakaria, journalist and author, suggested a national service program of some type in his commencement address at Ohio State University on May 5 of this year. Mr. Zakaria concludes his article for the Washington Post, adapted from that address, by opining, "National service will not solve all of America's problems. But it might bring us together as a nation. And that is the first crucial step forward."
General Stanley A. McChrystal (ret.) and Michael E. O Hanlon, senior fellow at The Brookings Institution, make a similar argument in their March 2 posting for The Hill. In their piece, they state,
National service is an idea that should help unify our nation. It builds on the best traditions in America, imposes only very modest costs on the federal government and asks Americans to give back at a time when most of the Washington debate is having no such edifying effect on our nation's citizenry.
The bipartisan National Commission on Military, National and Public Service (NCMNPS), established by Congress through the leadership of the late Senator John McCain (R-AZ) and Jack Reed (D-RI), released its Interim Report in January, outlining what it had learned during 2018 — its first year of work. In his introduction to the Report, Commission Chair Joseph Heck comments,
Our conversations underscored that while service is encouraged by many families, schools and communities, there is no widely held expectation of service in the United States. As a result, military, national and public service is the exception rather that the rule. In a country of more than 329 million people, the extraordinary potential for service is largely untapped.
Peter Buttigieg, John Delaney, and Seth Moulton, contenders to be the Democratic Party's nominee for President in 2020, have all spoken in favor of national service.
Taken together, these are indicators that national service may be gaining the momentum required to move from the conceptualization stage to the actualization stage. Perhaps that is so. It should be pointed out, though, that the national service discussion has been going on for over a decade now.
During the 2008 campaign for presidency, John McCain and Barack Obama both expressed a desire for more Americans to be engaged in national service when they shared a stage at Columbia University, at a forum commemorating the seventh anniversary of the 9/11 attacks.
In 2013, the Franklin Project of the Aspen Institute, chaired by General McChrystal, called for universal national service. In January of 2016, the Franklin Project merged with Be the Change's Service Nation and Service Year Exchange to form the Service Year Alliance. The Alliance is "working to make a year of paid, full time service — a service year — a common expectation and opportunity for all young Americans."
So, there has been some slow and begrudging progress in the direction of national service. The evidence suggests, however, that there is an enormous amount yet to be done.
The NCMNPS reports that "More than 60 percent of young people ages 14 through 24 are unaware of service year opportunities." McChrystal and O'Hanlon estimate that "By a very rough count, only about 10 percent of the population is doing some variant of national service."
These are not encouraging numbers. They are made more significant by the harsh tenor of our terribly divided and divisive times.
The most compelling commentary on where we stand as a nation at present comes not from 2019, but from 2006. Jim Lehrer, former PBS news anchor, in a commencement address at Harvard University in that year, advocated adopting some form of national service. He explained the reason for this need:
I have never seen us more disconnected from each other than we are right now…We are splintering into segments, interest groups, lobbies, target audiences, blogs, boxes…Our racial, cultural, and religious differences — always our great strength has become an instrument in our great disconnection. Our growing economic differences…are feeding this. Our politics at the moment actually seem to be encouraging it; and our otherwise terrific explosion in new media outlets for information and debate are helping facilitate it.
That was then and this is now. Mr. Lehrer was prescient.
The "disconnection" he saw over a decade ago is much worse today, and so too could be the consequences. Pew Research studies show that we as Americans are becoming increasingly more polarized.
The United States is at a pivot point. A constructive exchange and action on national service would provide the basis to use that pivot point to achieve positive results. This could be accomplished by reversing the trajectory of negative dialogue and discourse that has consumed the public forum over the past several years.
The final report from the NCMNPS could provide the framework for moving the discussion and a national service agenda forward. That report is due in March 2020.
It will present recommendations on universal service, the selective service system, expanding pathways to service (military, national and public), and reinvigorating civic education. The NCMNPS stresses that appropriate civic education is central to changing things for future generations. (For our thoughts on this, see our most recent blog: "Good Citizenship: The Test for Our Times.")
It is probably unrealistic during a presidential election year, with so many other hot button issues that will be top-of-mind, to expect national service and the proposals advanced by the NCMNPS to gain much traction during the campaign season. Consequently, national service may not be an idea whose time comes in 2019, in 2020, or even for a year or two thereafter.
But, national service in some form must be an idea that is made into a reality at some time within the foreseeable future. If it is not, America will no longer be America, and we American citizens will pay a heavy price for that existential loss.