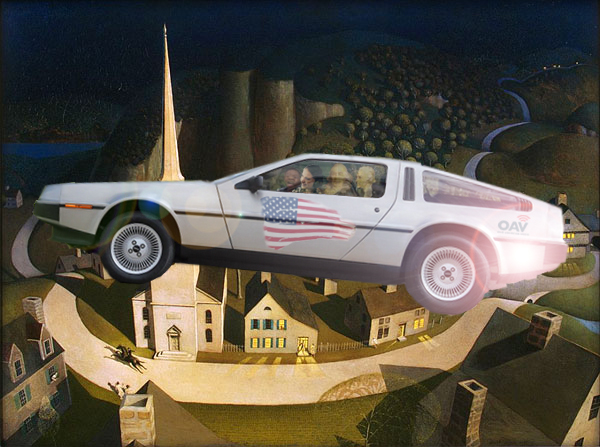 21st Century Civics

 By Frank F Islam & Ed Crego, May 30, 2018
What are the ingredients for an effective civic education?
In March of this year, the National Council for the Social Studies (NCSS) issued a position statement that declared,
At its core, civic education should provide students with the ability to take informed action to address problems relevant to life in a democratic republic. It should target the knowledge, skills and dispositions necessary to ensure that young people are truly capable of becoming active and engaged participants in civic life.
In a conversation Ed Crego had recently with former U.S. Senator Bob Graham (D-FL), he opined, and we are paraphrasing, that "learning civics is like learning to play music. You can't do so just by reading about it; you need to learn by doing."
In effective music education, students learn to play instruments. In effective civic education, students become the instruments. Their understanding, actions and voices provide the scores for their civic engagement.
The question becomes then how many students in grades K-12 across this nation are receiving an effective civic education that prepares them to be in the band and part of the citizens' choir?
There is no hard data on this. But the answer is not nearly enough.
With the increased emphasis on science, technology, education, and math (STEM) and the associated testing, there is precious little civics in elementary and middle school today. And what passes for civics in the majority of our high schools is a history course and some type of citizenship test focused on knowledge of the Constitution and U.S. government.
In its position statement, the NCSS drew upon the 2011 Guardian of Democracy report to enunciate six proven practices for effective civic education: classroom instruction; discussing current events and controversial issues; service learning; extracurricular activities; participation in school governance; and simulations of democratic processes. It further suggested that consideration should be given to expanding these practices to include: news media and literacy education; social and emotional learning; school climate reform; and action civics.
While the majority of what is labeled civic education in this country does not adhere to most of the recommended proven practices, there are some notable examples where they are embraced. They include:
Civic Learning and Engagement in Florida. In 2010, Florida passed theSandra Day O'Connor Civics Education Act, which connects elementary, middle and high school civic education to ensure that students get the building blocks of civic participation at appropriate levels. That education begins in elementary English and language arts classes, is anchored by a middle school civics course that culminates in a high stakes, end-of-course exam, and is capped by experiential civic learning during high school.
Civic Learning and Engagement in Illinois. The cornerstone of the civic learning and engagement activities in in this state is Illinois Democracy Schools, a network of sixty-seven high schools coordinated by the Illinois Civic Mission Coalition and convened by the Robert R. McCormick Foundation. In 2015, due in large part to leadership from McCormick, the state legislature passed a ground-breaking new civic education law requiring that all high school students take a stand-alone civics course that includes having to meet content standards for advanced civic skills such as deliberation.
iCivics is the "largest provider of civics curriculum in the nation reaching nearly 200,000 teachers and 5 million students in all 50 states." It was founded in 2009 by former Supreme Court justice Sandra Day O'Connor because she felt that "civic education had practically disappeared from the school curriculum." Educational games and simulations such as Cast Your Vote, Immigration Nation, Do I Have a Right?, We the Jury, and Win the White House are at the heart of iCivics. iCivics' materials are provided free to classrooms across the country.
Our American Voice (OAV) is an Illinois-based action civics program for elementary and middle school students (grades 4–8) run by the Barat Education Foundation (BEF). OAV is implemented in two parts: Part I: Civic Content Knowledge Acquisition and Part II: Action Learning, creation and execution of a project to address a school or community issue or problem. In 2018, OAV celebrated its 10th year by serving 26 schools and approximately 1,000 students in disadvantaged communities throughout the state. More than 200 student-led initiatives have come to fruition in the heartland since the program began.
The need to enhance and to make our civic education more effective has been on the nation's radar screen since at least the beginning of the 21st century. In 2003, the Carnegie Corporation of New York and the Center for Information and Research on Civic Learning and Engagement released its seminal report, The Civic Mission of Schools.
The 2011 Guardian of Democracy report cited earlier in this piece was a successor to that report. In 2012, the Department of Education under the Obama administration released a Road Map and Call to Action for Advancing Civic Learning and Engagement in Democracy. In 2013, the American Academy's Commission on Humanities and Social Studies issued a report stressing the need to expand the educational envelope beyond STEM to include civic education. In 2017, the Carnegie Corporation of New York and the William and Flora Hewlett Foundation convened a national summit, Democracy at A Crossroads: Our Nation's Needs Innovative Civic Learning Now!
In spite of this substantial attention, actual progress in addressing the nation's civic education gap — some might call it a chasm — has been slim. What are the reasons for this?
A Civic Learning Coalition Project being led by iCivics is currently conducting a national survey that will disclose respondents' assessment on the state of civic education in America and the primary reasons and root causes for that state. Because the report is not available yet, we would like to put forward three reasons that are top of mind for us for the lack of progress. They are: a knowledge and testing focus; a partisan perspective; and citizenship alienation.
Knowledge and Testing Focus: The primary driver for this focus from September 2015 through September 2017 was the Civics Education Initiativecreated and sponsored by the Joe Foss Institute in Scottsdale, AZ. The goal of the Initiative was to have all 50 states pass legislation requiring high school students "to pass a test on 100 basic facts of U.S. history and civics" taken from the United States Citizenship and Immigration Services (USCIS) Naturalization Test as a requirement for graduation.
By September 2017, 17 states had passed some version of that legislation. Interestingly, most of them were what would be considered "red" or Republican states. The problem with the knowledge and testing focus alone is that knowledge is a necessary but not sufficient condition for an effective civic education.
A Partisan Perspective: By partisan in this context, we mean a supporter or champion of a particular or personal cause. An example of this perspective is provided by a recent blog titled "Can Social Studies Get Even Worse?" by Chester E. Finn, Jr., Distinguished Senior Fellow and President Emeritus of the Fordham Institute.
In this new piece, Finn renews the polemical attacks on social studies that he first launched in a 2003 report. This missive was prompted by the NCSS position statement cited earlier which called for the consideration of other alternatives to the USCIS Naturalization Test as a "high stakes or ultimate measure of civic learning readiness." Shawn P. Healy, Democracy Program Director at the McCormack Foundation, does an excellent job in refuting Mr Finn's analysis and polemics in a response post for IllinoisCivics.Org.
We would add to Mr. Healy's refutations one additional comment.
Near the end of his blog, Finn attempts to justify the use of the USCIS Naturalization Test by contending 'something is better than nothing." That is patently untrue. What is better is an assessment of the effectiveness of our students' civic education and preparedness to be "active, engaged citizens." A civic education that achieves this goal is something better, and nothing less.
Citizenship Alienation: Citizenship alienation from the American political, electoral and governmental processes is not a new phenomenon. Recent studies reveal that alienation is intensifying and affecting citizens' feelings and attitudes regarding the importance of our very democracy itself.
For example, a Pew research study released in October of 2017 revealed that while 44% of those surveyed were fully committed to America's representative democracy, a staggering 42% were less committed, and 7% would prefer a nondemocratic option. A 2016 study published in the Journal of Democracy showed that there is great indifference among American millennials about the importance of living in a representative democracy with only around 30% of the respondents according it "maximal importance."
The problem, unequivocally, in the year 2018 is that our American democracy is in decline. It needs to be saved. Effective civic education and a citizen commitment to ensuring that education can provide that salvation.
In our most recent previous post in this series, "The Struggle for America's Head, Heart and Soul," we observed that "the answer to winning these three fights must come from the "us" in USA. The citizens must stand and deliver in order to give leaders the opportunity to follow them."
The Parkland students have set the example for what can be accomplished by students who have received an effective civic education. We adults must follow in their footsteps by joining together as a band of brothers and sisters to promote that type of comprehensive civic education for K-12 students across this country. It's time to strike up the band!